MINISTRY FOCUS
Ellie is a ministry assistant to the Travis Hospitality House in Fairfield, CA. She serves the military community stationed at Travis Air Force Base. The Travis House hosts Bible studies and special events. She also serves with the Peak Airmen Ministry Center on-base for the Airmen stationed in the dorms as a Bible study leader, barista, and graphic designer.
She grew up in a Cadence missionary family that served in Germany, Japan, and Spain prior to California.
FAITH
Ellie accepted Christ at three years old after a Vacation Bible School event. As life continued she learned through her family's hospitality house ministry and youth groups about God and how to live a life in accordance to His word. Her faith became her own in her sophomore year after a Worldview camp, and since then she has striven to live life in accordance with scripture.
FAMILY
Ellie lives in Fairfield, CA at the Travis Hospitality House with her family. Her parents, Nate and Louise, are her role models. She is the eldest of four kids: Ellie, Kara, Krista, Josh, and takes that role very seriously. Throughout her life her family has taken on multiple "honorary Johnsons," so the family feels even larger. She wouldn't trade them for anything.
Ellie Johnson
Cadence ID: 10931
Travis Hospitality House
Adult Ministry
Travis Air Force Base

CONTACT INFORMATION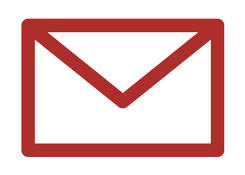 Ellie.Johnson@Cadence.org
Phone: 912.436.9457

4534 Solano Rd.
Fairfield, CA 94533
United States
Stay Connected with Ellie