MINISTRY FOCUS
As the Administrative Assistant, Christel supports the activities of Cadence Headquarters by coordinating with visitors, Cadence Field Missionaries, and suppliers. She truly considers it an honor to serve with the Cadence staff and volunteers.
FAITH
While attending the "Good News Club," at the age of eight, Christel asked Jesus into her heart. She believes that her eternity with Christ was sealed at that moment. However, her true Christian walk began later in life when she finally stopped trying to make God love her more by being obedient. She now lives her life in surrender to Him, striving to honor Him purely out of gratitude for the amazing grace He extends to her. He is her advocate, Savior, and friend.
FAMILY
Christel and her husband Rich were married in 1986 and are truly loving growing old together! They have three grown daughters, one son-in-law, and four adorable granddaughters.
Christel Obrecht
Cadence ID: 80140 HQ Administrative Assistant Headquarters
CONTACT INFORMATION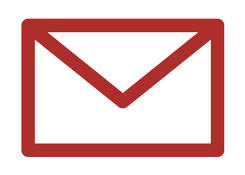 Christel.Obrecht@Cadence.org
Direct: 720.354.4682
Headquarters: 303.762.1400

PO Box 1268 Englewood, CO 80150 United States Stay Connected with Christel