Carol Mathers
Cadence ID: 80140
Donor Services Specialist
Headquarters

CONTACT INFORMATION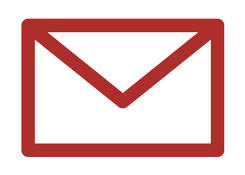 Carol.Mathers@Cadence.org
Direct: 720.354.4690

Headquarters: 303.762.1400

PO Box 1268
Englewood, CO 80150
United States
Stay Connected with Carol
MINISTRY FOCUS
Carol has worked at Cadence Headquarters for over 13 years. Her responsibilities include processing donations, primarily online credit card and EFT donations; setting up and ensuring current information for hospitality houses, projects, and missionaries on the online donation website; assisting donors and missionaries with changes, questions, or concerns about donations; maintaining accurate donor records.
FAITH
Carol grew up in a church-going family (though she would not call it Christian). At age 19, during a difficult time in her life, she accepted Jesus as her lord and savior. Her life walking with Him has been a good adventure, and she has seen His faithfulness to her through challenging circumstances as well as very enjoyable ones. This has given her a lot of hope for the future. She has been active in a church all her life. Each day she tries to find things to be grateful for. Favorite Bible verse: John 10:10.
FAMILY
Carol grew up in Colorado with her parents, sister, and brother. She attended the University of Colorado and graduated from Colorado State University with a degree in Human Development and Family Studies. She married Keith in 1977. They have two grown sons, a daughter-in-law, and a granddaughter. She has always enjoyed music.