MINISTRY FOCUS
God has placed Ashley in youth ministry to serve as His hands and feet to the next generation. Ashley ministers under Cadence International as the Protestant Youth Director for the Yokota Air Base Chapel in Japan. God's mission is for her to grow these wonderful young ladies and gentlemen into a deeper relationship with Him, teaching them how to make God their life, and how to share that beautiful truth with others.
FAITH
Ashley accepted Christ as her savior when she was nine years old on the steps of Calvary Baptist Church in Misawa, Japan. She remembers speaking to Pastor Virgil about a Jesus who could make everything better and she wanted that more than anything. At her young age, Ashley was not completely aware of the fact that accepting Christ and living for, and with, Him are very different. In November of 2016, she surrendered her life to Jesus and turned her will and plans over to His. Since then, she has been a joyful daughter of the King who not only accepted Christ as her Savior, but Ashley strives to live in a way that reflects His great truth and gives Him all the glory.
FAMILY
Ashley was born in Phoenix, Arizona and was an Air Force kid who called Boston home. She has lived in Arizona, Japan, Texas, South Korea, New Hampshire, Rhode Island, and Massachusetts. She's lived in Japan nearly 13 years—which is where she now lives with her husband. Ashley met Kevin, her husband, the summer after her freshman year of college in Rhode Island. They were married in October 2012 at Hanscom Air Force Base in Massachusetts. Kevin is an incredible man of God—a man of character and who seeks the Lord above all others—and it is such a blessing to be married to him.
Ashley Phillips
Cadence ID: 30010
Associate Field Staff
Student Ministry
Yokota Air Base
Japan
CONTACT INFORMATION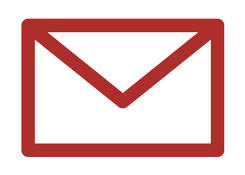 Ashley.Phillips@Cadence.org
PO Box 1268
Englewood, CO 80150
Japan
Stay Connected with Ashley