MINISTRY FOCUS
Anthony and Kenzi are the hospitality house directors for La Bella Casa in Vicenza, Italy. It is humbling and a great joy to be sharing the gospel and their lives with the military community in Vicenza, specifically the young adults and single soldiers. From game nights to Bible study and discipleship, they love helping the community grow closer together as they all grow closer to Christ.
FAITH
They both grew up in the church but it was not until later in life that they truly came to know Jesus Christ as Lord of their lives. They are thankful to have grown up in Christian homes that set the foundation for their belief in Christ. God has been faithful.
FAMILY
Anthony and Kenzie have been married since September 7, 2013. Anthony is from Lancaster, Pennsylvania. His parents, two brothers, and extended family still reside there. Kenzi is an Army brat but considers Leesville, Louisiana to be home. Her parents, three sisters, and extended family are all settled there. Between the two of them, they have many nieces and nephews. They love getting quality time with their families.
Anthony & Kenzi Wilson
Cadence ID: 10887
La Bella Casa Hospitality House
Adult Ministry
U.S. Army Garrison Italy (Vicenza)

CONTACT INFORMATION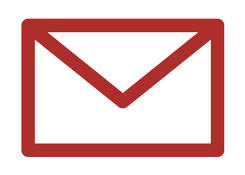 Anthony.Wilson@Cadence.org
Anthony: +39.3298167213
Kenzi: +39.3886594043
PO Box 1268
Englewood, CO 80150
United States
Stay Connected with Anthony & Kenzi