MINISTRY FOCUS
Aaron and Erin have a heart for marriage and family ministry. They desire to see military families draw closer to one another as well as to God in their everyday walks. While Aaron is currently active duty stationed at Travis Air Force Base, they have a heart to serve whatever community God calls them to. 
FAITH
Aaron came to know the Lord at the age of 18 after spending his high school years running from God. His uncle ministered to him over and over and shared the love of Christ with him. 
Aaron took Erin along with him to his uncle's church on Easter in 1999. Together, they decided that in order to have a future and a lasting marriage together, they needed Christ to be the center. Their goal is to impact others' marriage relationships through the testimony of their own journey. 
FAMILY
Aaron and Erin were born and raised in the Michigan and Ohio areas. They met in high school at the age of 15 and have now been married for over 20 years. Together they have two beautiful children, Joslynn and Blake, along with the two-year-old french bulldog, Roxy. Aaron has served in the Air Force for almost 19 years and has moved to various places around the world seven times. Erin is an elementary school teacher. Joslynn loves to swim with her high school swim team, and Blake enjoys travel hockey. 
Aaron & Erin Brackett
Cadence ID: 30009
Associate Field Staff
Adult Ministry
Travis Air Force Base

CONTACT INFORMATION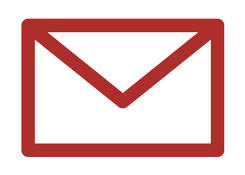 Aaron.Brackett@Cadence.org
Home: 707.613.1967

173 Feather River Circle
Vacaville, CA 95688
United States
Stay Connected with Aaron & Erin