MINISTRY FOCUS
Aaron and Erin will be ministering at the Spangdahlem Hangar alongside house directors, Joe and Jill Vincent. Aaron is focusing on organizing volunteers and coordinating projects around the property. Erin is currently focusing on children's ministry, ensuring every child has the love of Jesus shared with them. They are both involved in teen ministry as well as small groups.
FAITH
Aaron and Erin both became believers at the age of 18. Together they built and grew in their relationship with Christ and their love for each other. As a teenager, Aaron was going in the opposite direction as Christ. He grew up in a Christian family, with his grandfather and uncle being ministers. In 1999, he decided to stop running and seek a relationship with Jesus. Shortly after, Aaron shared his new-found faith with Erin and took her to his uncle's church. This was the first time Erin had been to church and introduced to who Jesus was. Since then they have been involved in many areas of ministry including ministry to children, teens, and adult small groups.
FAMILY
Aaron and Erin are originally from Ohio and have been married for 20 years. They have two children, Joslynn (15) and Blake (13). Since 2004, Aaron has served in the United States Air Force as a firefighter. The Air Force has stationed them all over the world—South Dakota, Alaska, Texas, South Carolina, and most recently, Germany. Erin is currently a third-grade teacher and loves the opportunity to work with children.
Aaron & Erin Brackett
Cadence ID: 30009
Associate Field Staff
Adult Ministry
Spangdahlem Air Base
Germany
CONTACT INFORMATION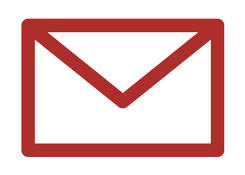 Aaron.Brackett@Cadence.org
Phone: 49.151.573.24363
PSC 9 Box 5792
APO, AE 09123
Germany
Stay Connected with Aaron & Erin